A specialist spine clinic in
Brisbane, led by Dr Paul Licina.
Why choose us?
Expert spine surgery
Only when needed
Dr Licina has more than 20 years of experience performing all types of spinal surgery. However, he undertakes a careful assessment and only recommends surgery if it is the best option in your circumstances.
Successful outcomes
Using innovative technology
A combination of Dr Licina's extensive experience and his use of the latest cutting-edge techniques and equipment means you have the best chance for achieving an excellent outcome after your surgery.
Comprehensive approach
From diagnosis to recovery
An experienced team of doctors, nurses and allied health professionals work together along your journey. From finding out what is wrong, to offering you the best treatment, & then helping you rehabilitate in the optimal way.
World class facilities
Everything in one place
We provide a comfortable environment, based in Brisbane Private Hospital, and surrounded by everything you need for your diagnosis and treatment, including medical imaging, pain management and rehabilitation facilities.
Conditions we treat
Disc herniations can cause nerve pressure with sciatica. Dr Licina and his team perform over 100 day-surgery microdiscectomy surgeries each year to treat this common but often debilitating condition.

Learn More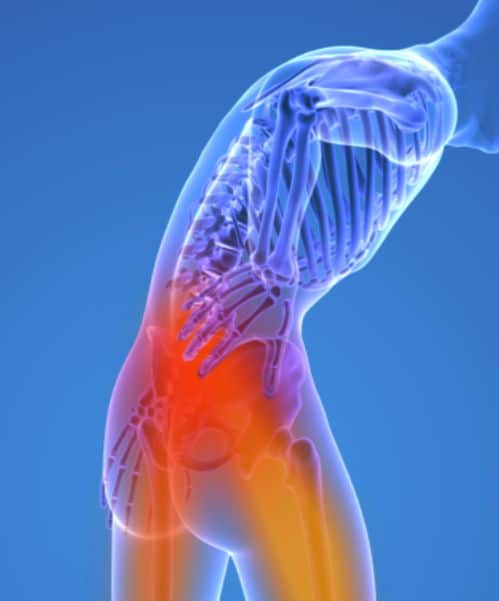 Stenosis is spinal canal narrowing which causes nerve pressure and leg symptoms. This condition is commonly treated surgically with a laminectomy procedure to decompress the nerves.
Nerve pressure in the neck from a disc herniation or spurs can cause arm pain, numbness, and weakness. The team has expertise in surgery to remove the nerve pressure and either fuse or replace the disc.
Most cases of back pain improve with time, rehabilitation, and pain management but in some cases, surgery is required, Dr Licina uses advanced techniques to deal with these types of degenerative conditions.

Learn More

Technology we use
Navigation
Microscope
PEP Health
Navigation
Posterior fusion procedures use pedicle screws inserted into the vertebrae to hold the bones in place.
We use the BodyTom mobile CT scanner and the Brain Curve computer image guidance system to improve the safety and accuracy of pedicle screw insertion.
Microscope
Spine surgery often involves intricate and delicate nerve decompression. A microscope is used to improve visualisation and safety. We have a Synaptive Modus V 3D digital robotic microscope, which is the only one of its kind in Australia.
PEP Health
The process of surgery and recovery can be daunting. We utilize a custom app called PEP Health that delivers individualised information throughout the patient journey, allowing us to engage, educate and empower patients and optimise their outcomes.
The team approach
The Specialists
A team of highly trained spine specialists work closely with Dr Licina to ensure that each patient sees the doctor with the appropriate expertise for their problem. Dr Angus is an Occupational Physician who treats acute back injuries and work-related conditions. Dr Brendan Moore and Dr Sami Ahmad are Rehabilitation and Pain Physicians who deal with complex spine problems that do not require surgery.
Thought leadership
Research
Dr Licina has been involved in clinical research for many
years with the aim of improving the outcomes of patients
with spinal problems. His research team is currently involved
with development and implementation of new techniques
and technologies for assessment of spinal function and
treatment of back pain.

Learn More


Education
Dr Licina has a significant involvement with surgeon education, regularly lecturing at national and international meetings. He holds an Adjunct Associate Professor position at QUT and a Senior Lecturer position at UQ and teaches at and supervises medical and allied health students from both institutions.

Learn More