MBBS(Hons) FRACS(Orth) FAOA Adjunct Associate Professor (QUT)
Dr Paul Licina is a spinal surgeon based at the Brisbane Private Hospital on Wickham Terrace, Brisbane. He qualified as an orthopaedic surgeon in Queensland and then undertook further spinal training under world-renowned spinal surgeon John Webb in Nottingham, England.
Upon return, he worked in the public system as a consultant surgeon in the Spinal Injuries unit at the Princess Alexandra Hospital, and in the Scoliosis Unit at the Mater Childrens Hospital. He now works exclusively in private practice at the Brisbane Private Hospital.
Although his primary interest is degenerative spinal conditions, in particular back pain, he treats all conditions of the spine.
Despite his busy private practice, he devotes considerable time to research and education. He helped establish the AO Spine Centre of Excellence in Brisbane and oversaw its incorporation into the QUT Orthopaedic and Trauma Research Group, and has been granted the title of Adjunct Professor by the QUT. More recently he has established the Brisbane Private Hospital Spine Research Group.
He has travelled extensively both nationally and internationally as faculty for various spine courses and conferences. He has published a number of papers, and was involved in ground-breaking research involving spinal cord injury, being part of the team that performed the world's first transplant of specialized olfactory cells into the spinal cord of a paralysed patient in an attempt to develop a technique to promote spinal cord recovery. His research interests involve computer-assisted image-guided surgery, less invasive spinal surgery including bone graft alternatives, and optimising postoperative spinal rehabilitation.
Download a detailed CV including qualifications, published papers and more.
MBBS, DRCOG, GDOEH, FRACGP, FAFOEM
Dr Angus Forbes is a Specialist Occupational Physician. He has more than 15 years experience in the field of Occupational and Environmental Medicine. He started his medical career with the British Army where he initially qualified as a General Practitioner. He transferred to the Australian Army in 2008, before pursuing a specialist career in Brisbane.
Dr Forbes has provided medical care in a diverse range of settings, and in a number of different countries. He has always enjoyed being part of multidisciplinary medical teams, working closely with patients and their families as well as physiotherapists, rehabilitation providers and employers. He places a high value on working with his patients to assist them in understanding their diagnosis and treatment options as well as planning the management of their conditions into the future.
Dr Forbes holds Fellowships with the Australasian Faculty of Occupational and Environmental Medicine and the Royal Australian College of General Practitioners. He is a member of the Australian and New Zealand Society of Occupational Medicine, and the American College of Occupational and Environmental Medicine. He also holds qualifications in both Aviation and Dive Medicine.
MBBS, MSc FRAC GP EDPM FFPMANZCA
Specialist Pain Medicine Physician
Dr Sami Ahmad is a Specialist Pain Medicine Physician. He has experience with both interventional and non-interventional pain management. Of particular interest is lower back pain, neck pain, musculoskeletal pain management and biological therapy for the management of chronic debilitating conditions like osteoarthritis.
Dr Ahmad uses Point of Care Ultrasound (POCUS) as a rapid diagnostic tool to obtain an accurate diagnosis and precision targeted guidance for Orthbiologics injections.
Dr Ahmad began his career in the United Kingdom and has gained experience in several prestigious London hospitals. He established himself in Australia in 2008 as a General Practitioner then completed his Fellowship in Pain Medicine at the Princess Alexandra Hospital in Brisbane. He also holds a Fellowship with the Australian and New Zealand College of Anaesthetists and the Royal Australian College of General Practitioners.
He is fluent in English, Urdu and Hindi.
Dr Mark Munro is a graduate of the University of Queensland Medical School. Following graduation, he spent three years at the Royal Brisbane Hospital undertaking further training, during which time he also served as Acting Superintendent in regional Queensland hospitals. He has worked as Dr Licina's assistant surgeon for over 20 years and has a detailed understanding of all spinal procedures.
Dr Ben Loh graduated in medicine at the University of Queensland in 1989. His interest in the specialty of anaesthesia developed early in his career. As an anaesthetic registrar, he worked in Redcliffe Hospital, Queen Elizabeth Hospital (Hong Kong) and Maryborough Hospital before completing his training at the Royal Brisbane Hospital. Dr Loh works with Dr Licina for half of his surgeries and has done so for the past 20 years.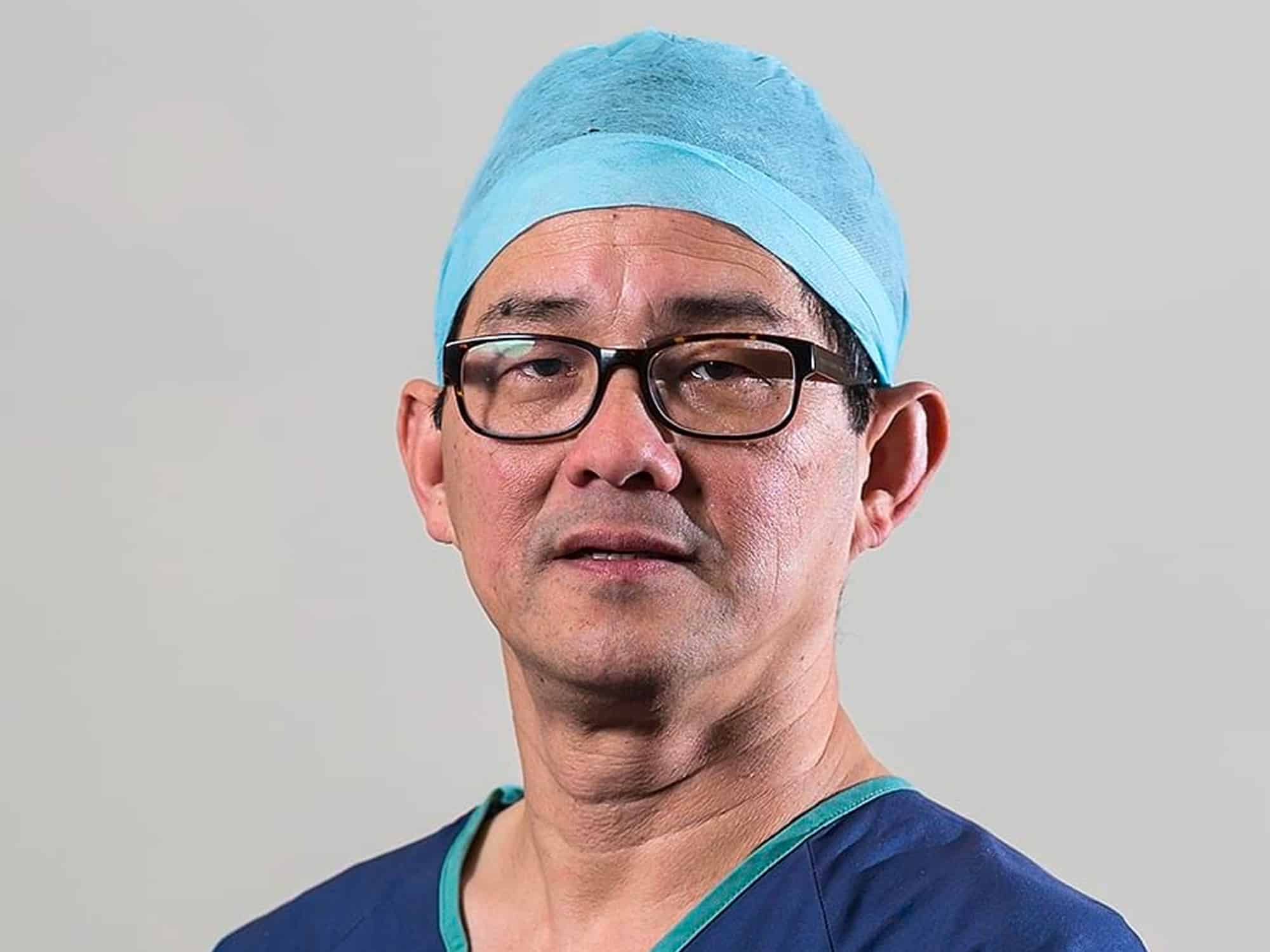 Dr David Hill graduated from medicine at the University of Queensland in 1989. He worked in North Queensland for 7 years, which included time as a GP Anaesthetist and time with the Royal Flying Doctors Service. Dr Hill works with Dr Licina for half of his surgeries and has done so for the past 20 years.
Clinical and Administrative Team
Bachelor of Business (Accounting) | Queensland University of Technology
As a management team member, Manuela is an integral part of Dr Licina's vision of a multidisciplinary practice. She is responsible for the design and management of all financial systems in the practice to maximise the efficiency of patient care by the SpinePlus health professionals. She is also entrusted with auditing and reviewing all accounting procedures.
In addition to Manuela's core financial responsibilities, she consults on all aspects of the medical practice; helping to resolve issues and streamline administrative processes, to enhance the patient experience.
Manuela joined SpinePlus in 2013 with 21 years of experience in the corporate sector behind her. Graduating with a Bachelor of Business (majoring in Accountancy), Manuela worked primarily in Suncorp's Accounting Operations Division where she maintained the fixed asset register, payroll system, and fulfilled aspects of taxation requirements for the company.
Bachelor of Laws (Hons) | University Of Queensland
Bachelor of Exercise and Sports Science | Griffith University
Bachelor of Physiotherapy / University of Queensland (due to graduate 2025)
Xanthe is responsible for the coordination and management of all the medicolegal appintments, processes and documents at SpinePlus. She works closely with legal professionals and insurers to ensure that Dr Licina's medicolegal appointments and reports are prepared and completed in a timely and efficient manner.  
Xanthe graduated from the University of Queensland with a Bachelor of Laws (Honours 2B) in 2016.  After making a decision to change her career and enter the health services sector, Xanthe is now studying a Bachelor of Physiotherapy.  She has always been interested in human movement and injury rehabilitation so this career change will realize her desire to help people recover from injury.  Her role at SpinePlus provides a unique opportunity to nurture her current skill set in the field of law and build her knowledge in the field of Physiotherapy.
Bachelor of Nursing | University of Auckland
Sarah is a clinical nurse for SpinePlus, working directly with Dr Licina. She is involved in assessing patients' conditions, supporting patients through their surgery, and liaising with other specialists and the hospital. She joined SpinePlus in 2023 with extensive nursing experience in surgical specialities and intensive care units. 
Sarah graduated from the University of Auckland with a Bachelor of Nursing in 2014 and dedicated 7 years to caring for surgical and critically ill patients.  A desire to travel and take a break from the intense pressure of her role led her to England and Australia where she worked in the real estate and hospitality industries.  Sarah's yearning to return to her chosen profession has led her to SpinePlus and we are so fortunate to have her as part of our clinical team.
Bachelor of Nursing Science | University of the Sunshine Coast
Calli is responsible for the coordination and management of patients undergoing consultations with Dr Licina.  She liaises with the administrative team to help patients navigate their surgical journey, ensuring they feel supported and comfortable during every step of the process.  Her role also involves communicating with the rehabilitation practitioners to ensure a smooth transition from surgery to rehabilitation.
Calli has completed a Bachelor of Nursing Science at the University of the Sunshine Coast in 2021.  Whilst studying, she worked as an Assistant in Nursing in the aged care sector and as a Dance Coach at Calisthenics Buderim Inc, mentoring children of all ages in the team sport of Calisthenics.  Also having a keen mind for business, Calli started and ran a costume design and manufacturing business.  The experience gained in these diverse roles has provided Calli with a unique skill-set to excel in this engaging and challenging role at SpinePlus.
Patient Experience Liaison
Bachelor of Health Sciences | University of Sydney
Jo's role involves communicating with GP practices and managing all patient appointment requests, assisting the clinical team with the triaging process, ensuring that clinics run smoothly and that the appointment schedule is on time. She is also tasked with the responsibility of analysing the patient experience and making administrative and schedule changes accordingly.
Jo has completed a Bachelor of Health Sciences at the University of Sydney in 2022. She comes to SpinePlus with experience as a Clinic Coordinator in the fertility sector where she was tasked with the continuous analysis and improvement of the patient experience. Jo's ability to nurture team members and create a collaborative and productive work environment means that patients feel welcome, respected and supported from their first contact with SpinePlus.
Bachelor of Business (Second Class Honours Level 8) | Munster Technological University, Ireland
Nicole works with Joanne coordinating patient appointment requests, assisting the clinical team with the triaging process, and gathering information required for patients' appointments with Dr Licina. She is the first point of contact for most patients who are greeted by her beautiful Irish accent. 
Nicole completed a Bachelor of Business degree at Munster Technological University in Cork, Ireland.  Her experience in the healthcare sector is in the role of Clerical Officer at the Cork University Hospital's day surgery and outpatient departments.  A desire to live in Australia has brought Nicole to SpinePlus and the specialist private healthcare sector which Nicole finds interesting, rewarding and engaging.  She is a valued and respected member of the team and equally much loved by all patients who are meet her.  I'm sure patients call just so they can hear her accent!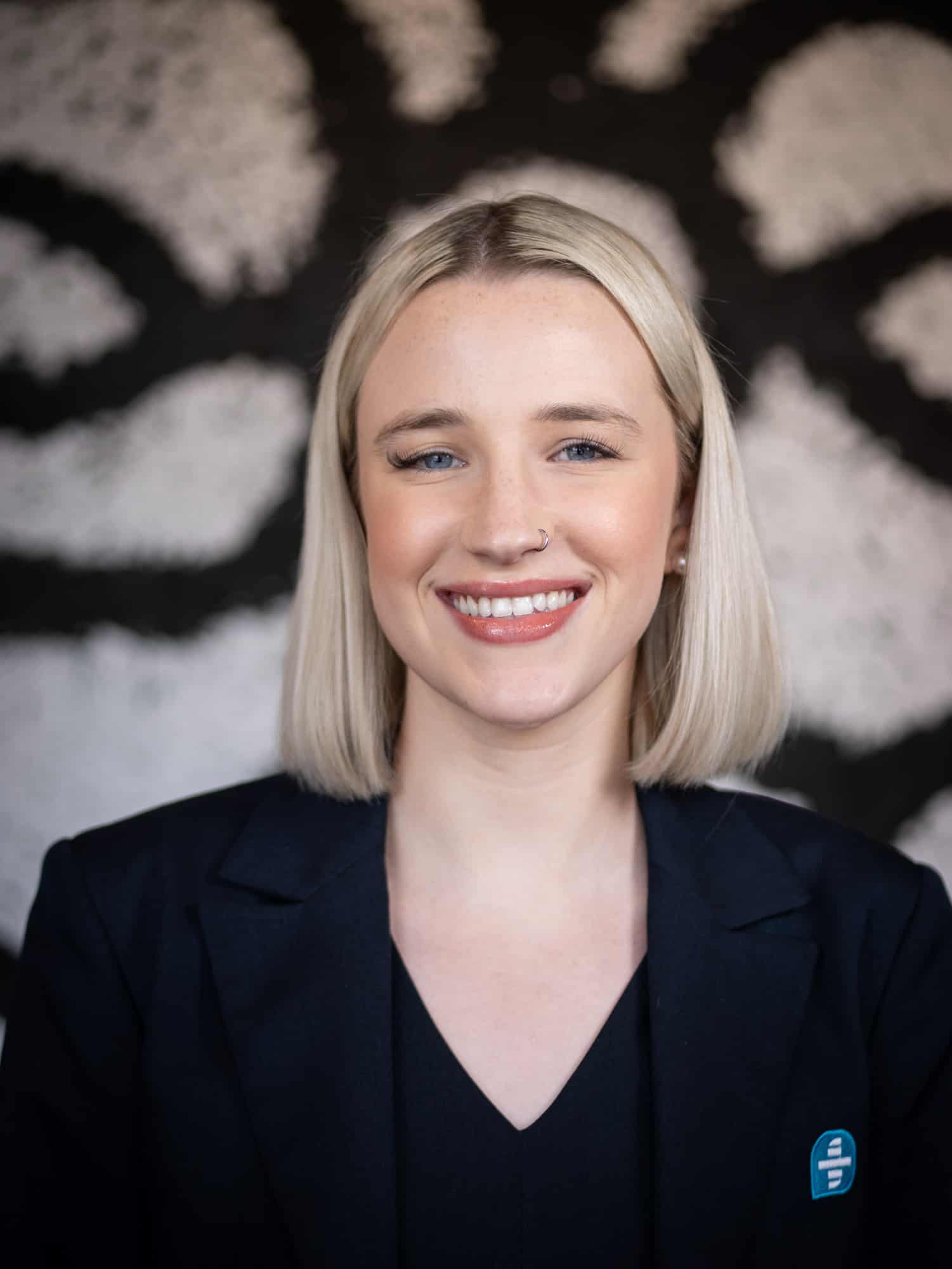 Bachelor of Commerce (Human Resources) | Griffith University
With the ever-evolving nature of how Dr Licina practices medicine to care for his patients, Tanya's role involves facilitating patient service improvement programmes and designing and implementing new administrative and management systems. Together with the administrative team, Tanya strives to create a productive, welcoming and nurturing environment for patients and their health providers. Tanya ensures optimal staff performance and efficient administrative systems to provide superior patient services.
With a Bachelor of Commerce Degree (majoring in Human Resources) from Griffith University and over 25 years of experience in the Human Resources field, Tanya also oversees staff recruitment, training, professional development, and counselling in the practice.